Who we are
Finarte is a Finnish family business and the leading design house for Finnish rugs. Since 1985, we have made rugs that reflect a careful balance of heritage and creativity, tradition and modernity, innovative design and sustainable materials.
We are committed to creating a world where home is a place for self-expression, a place where you can be uniquely you – sustainably.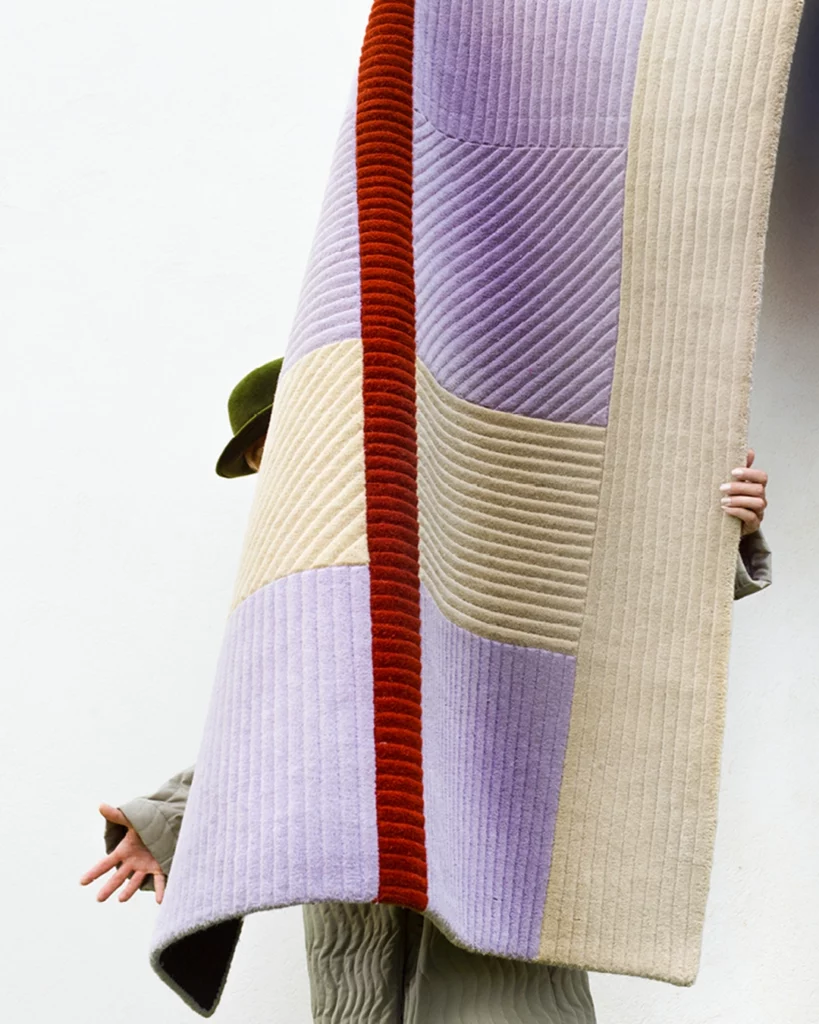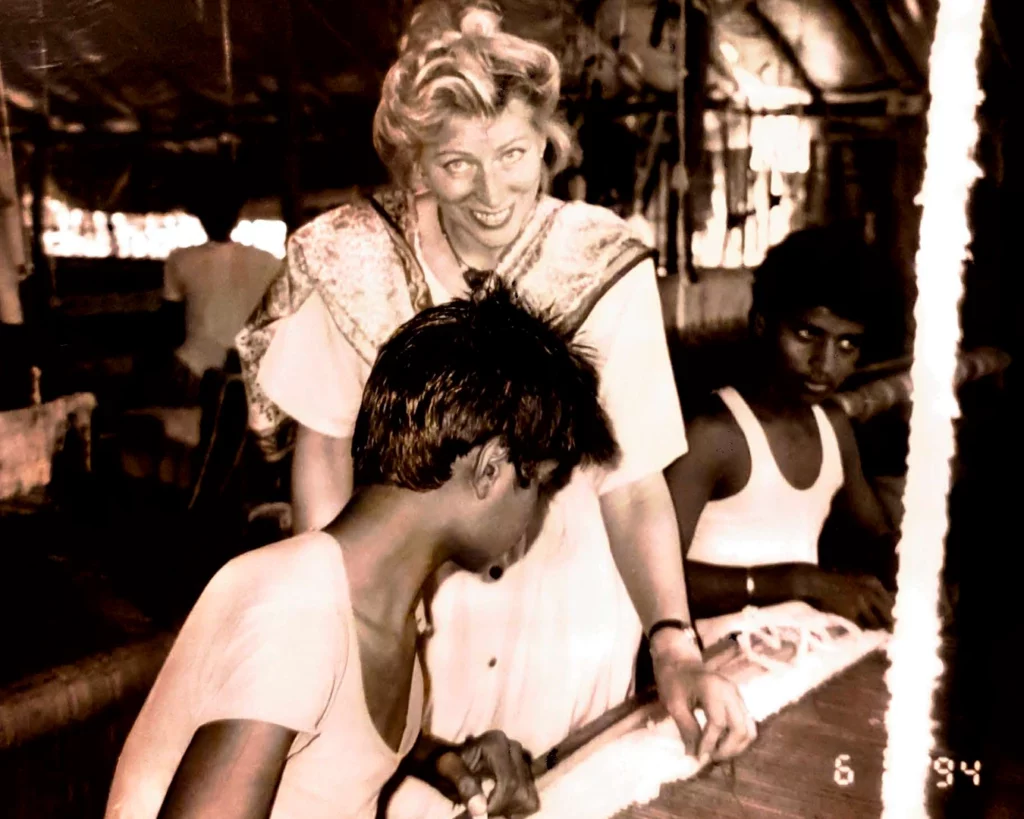 Our story
Our history goes back to the eighties. It's a story of a young designer and a businessman falling in love and setting up a business that by today has evolved into the second generation. We see Finarte as something else than just a company – besides it being our life's work, it's a lifestyle of creativity, exchanging ideas and preserving things we hold dear.
Full story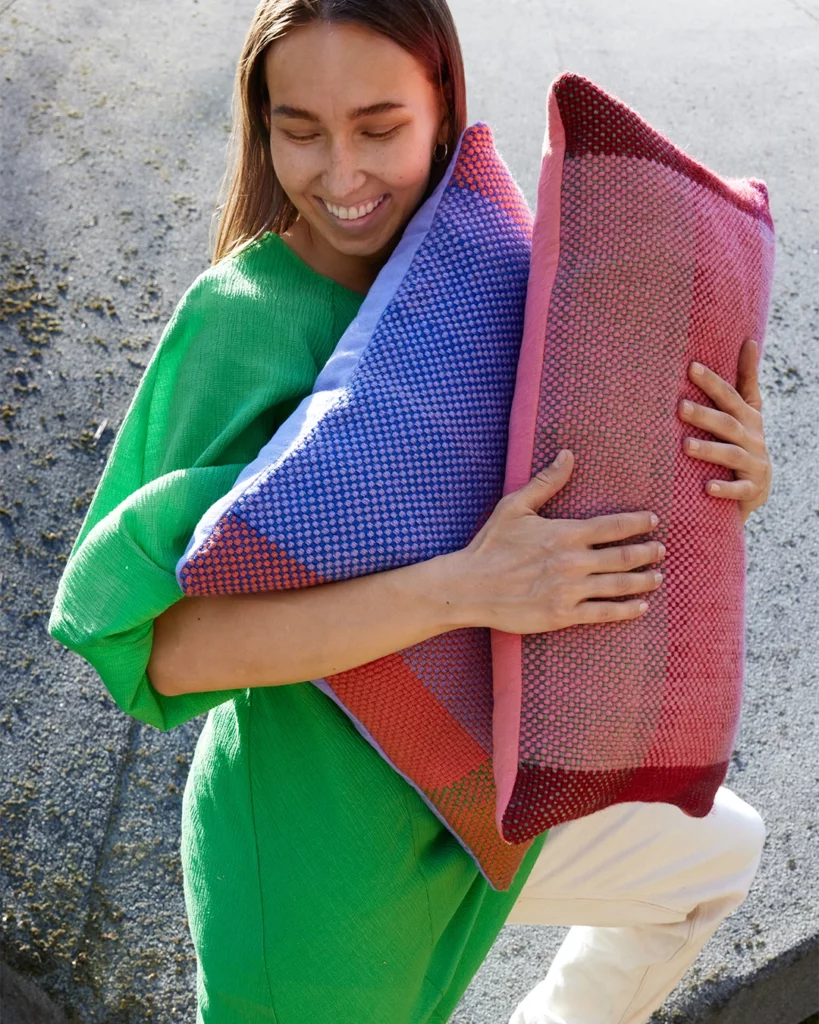 joy
We seek joy around us and strive to spread it. We believe in the power of optimism: that we're all capable of positively influencing each other and our planet.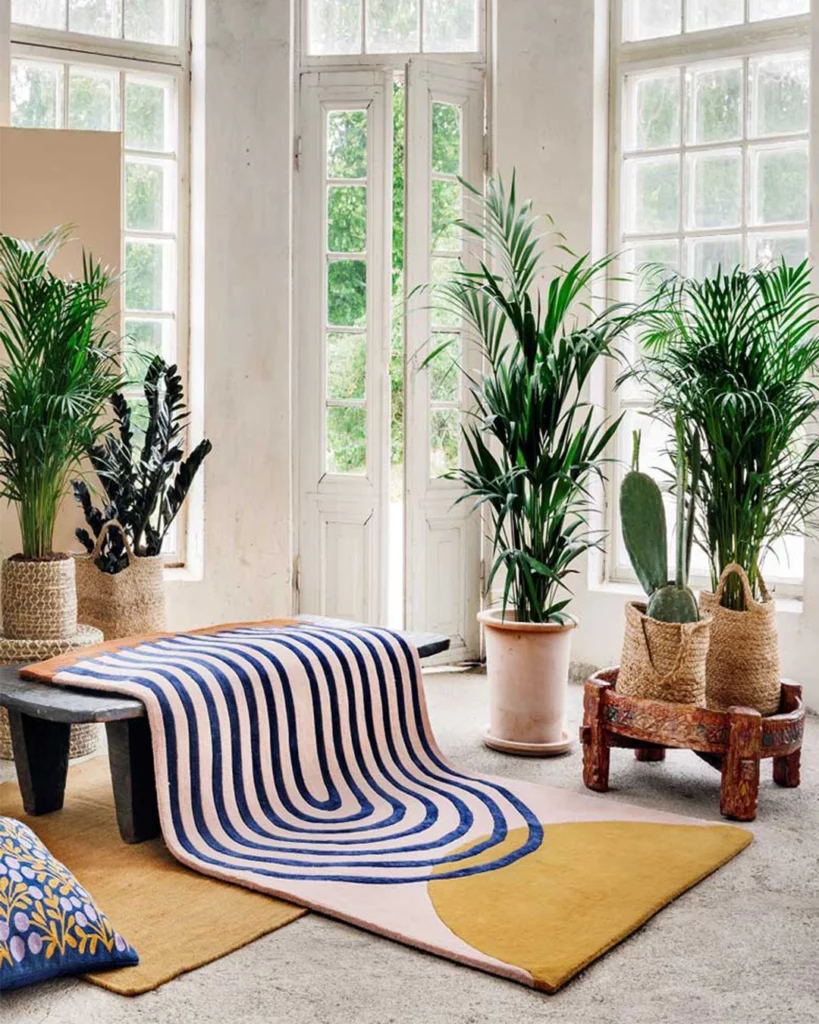 authenticity
For us, authenticity means the courage to stay true to ourselves. It's to remain honest and to follow our calling.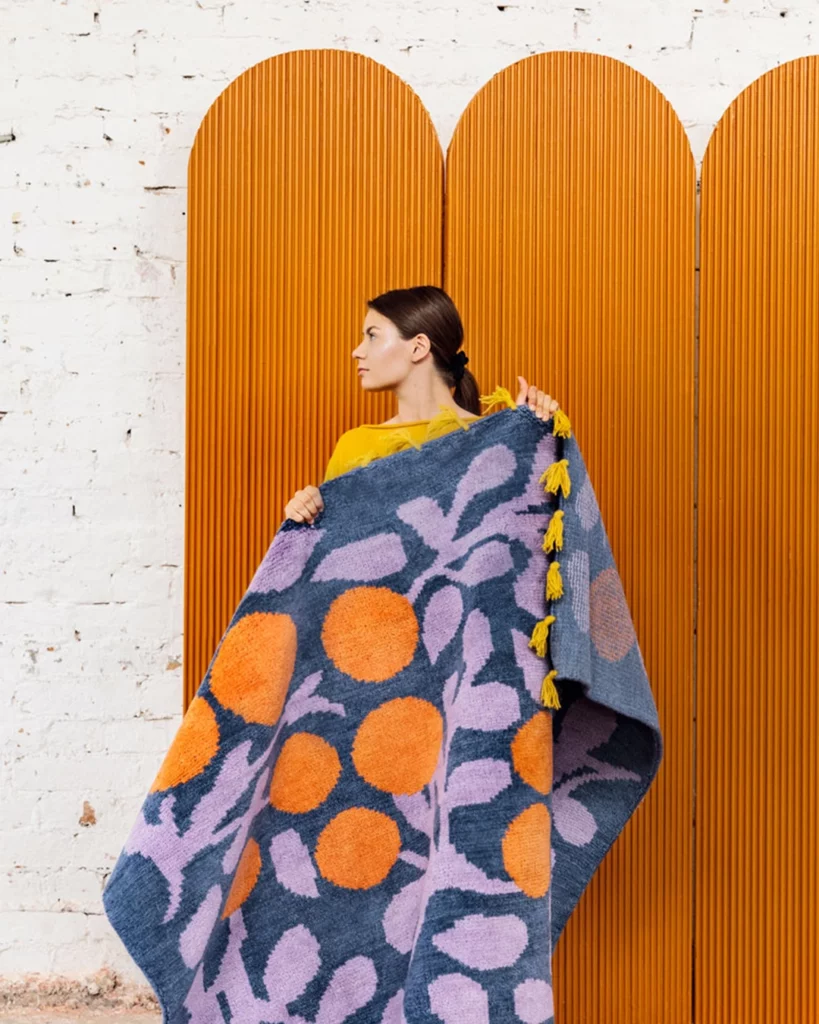 care
We care about things around us. Caring applies to all aspects of our work: materials, people, and craft tradition.
A carpet is the soul of an apartement.

– Edgar Allan Poe
What we believe in
The best materials are the ones that already exist. To date, more than 60% of all our materials are recycled. And we're not settling. We're on a mission to raise this figure higher and higher.When it's not recycled, it is natural and sustainably sourced. And always handmade.
On sustainability
Carbon footprint report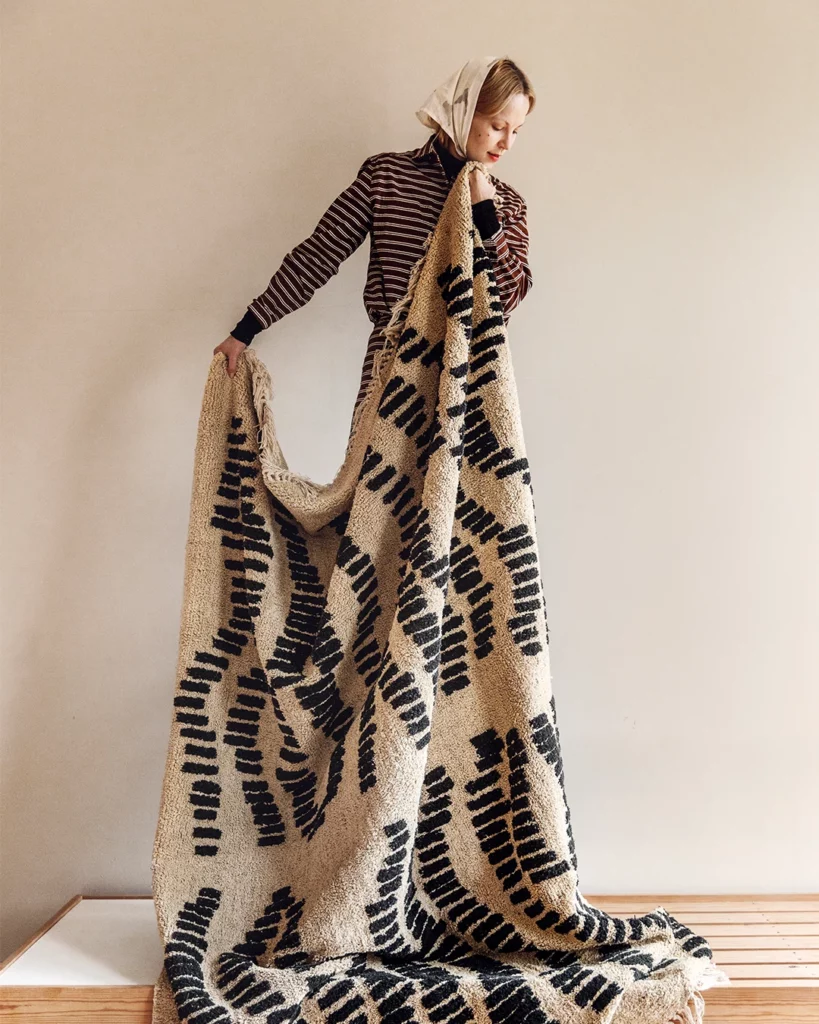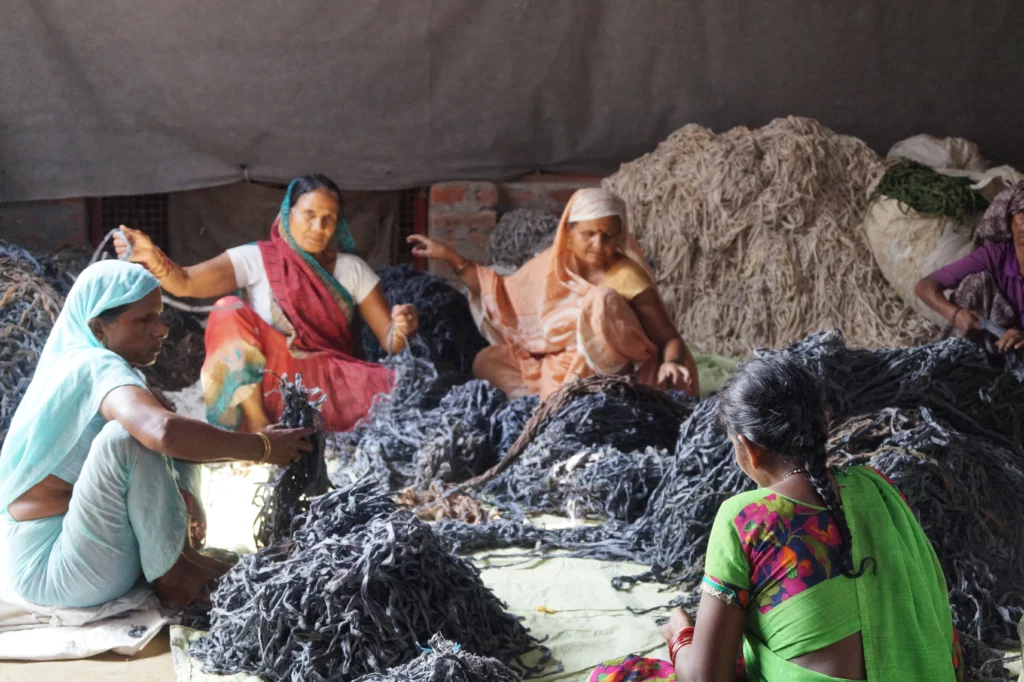 Handwoven by a human
All Finarte rugs are handwoven by our skilled Indian artisans. We have been producing rugs in India for almost 30 years now. Our production partnership is based on a life-long relationship with real people and real communities. We visit our factories, old friends and their families at least twice a year, after we spent a sizeable chunk of our lives living in India.
On transparency
Boundary-breaking Finnish design
Our creative process is led by the idea of unique design-items, which are available for many and will last time in both design and quality. We collaborate with amazing Finnish designers from various fields that all give their unique input to our collection, always preserving precious handicraft traditions and techniques to the modern-day.
Read more about our designers