This is us
Established in 1985 by a couple, designer and pioneer of the Finnish rag rug Eija Rasinmäki and businessman Erkki Immonen, Finarte designs and manufactures affordable, sustainable rugs which balance a traditional Finnish weaving heritage with a contemporary Nordic design sensibility
Accompany us on our journey – travel the world with us.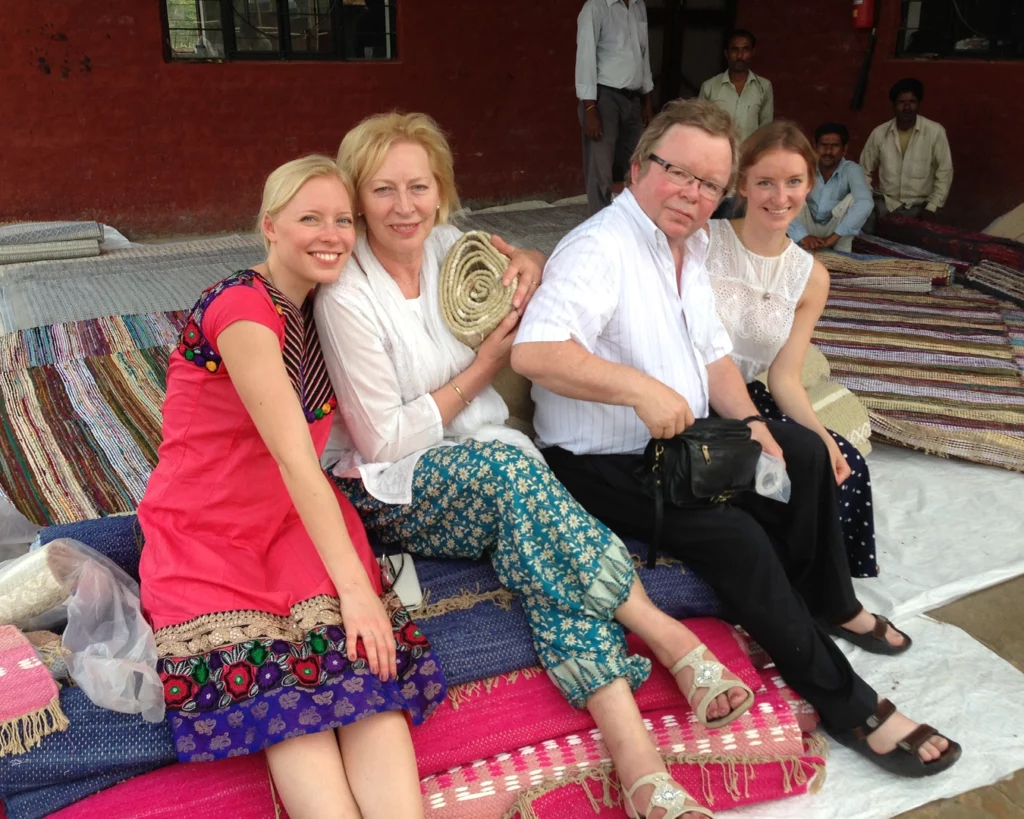 A story of creativity, traditions and global spirit
Our story started 50 years ago, in 1970, when my mother Eija Rasinmäki was gifted a handloom by my grandmother. Having a strong calling to create and weave, Eija started her life as an artist and entrepreneur at the age of twenty five. Creating a collection of new-era rag rugs, the traditional Finnish cotton rug, her rugs and tapestries quickly became sought-after pieces that were sold to numerous countries. Fifty years later, she is known for her extensive work for Finnish textile – a pioneer of making the "rag rug" a statement design piece.
The family-owned company grown out of love
In the early 1980's Eija, a single-mother of my eldest sisters Eriikka and Ulrika and by then a successful entrepreneur, went to a history-making opening party in the Finnish town of Kotka. It was hosted by "the most sought-out bachelor" in the area, businessman Erkki Immonen. These two very diverse people hit it off despite being like the moon and the sun. They formed a unique partnership that for many surprise is still strong today.
My parents, see, they're an odd couple. Starting from a mismatch in their physical appearance, their thought processes are not, let's say, identical – imagine an accountant and an artist together. Yet, they saw something in each other. I'm grateful for that, because in 1985 my sister Laura was born and myself in 1988. Imagine, my mum was 43 when she had me! Now we are a close-knit bunch of four sisters (two from my mother's earlier marriage), with a maximum age gap of 21 years. As the youngest, I feel privileged to not have only one mother, but a herd of sisters to guide me.
While all these births and love stories were evolving, my parents also had an idea – why not spread the joy of rag rugs to the world and make these rugs in many.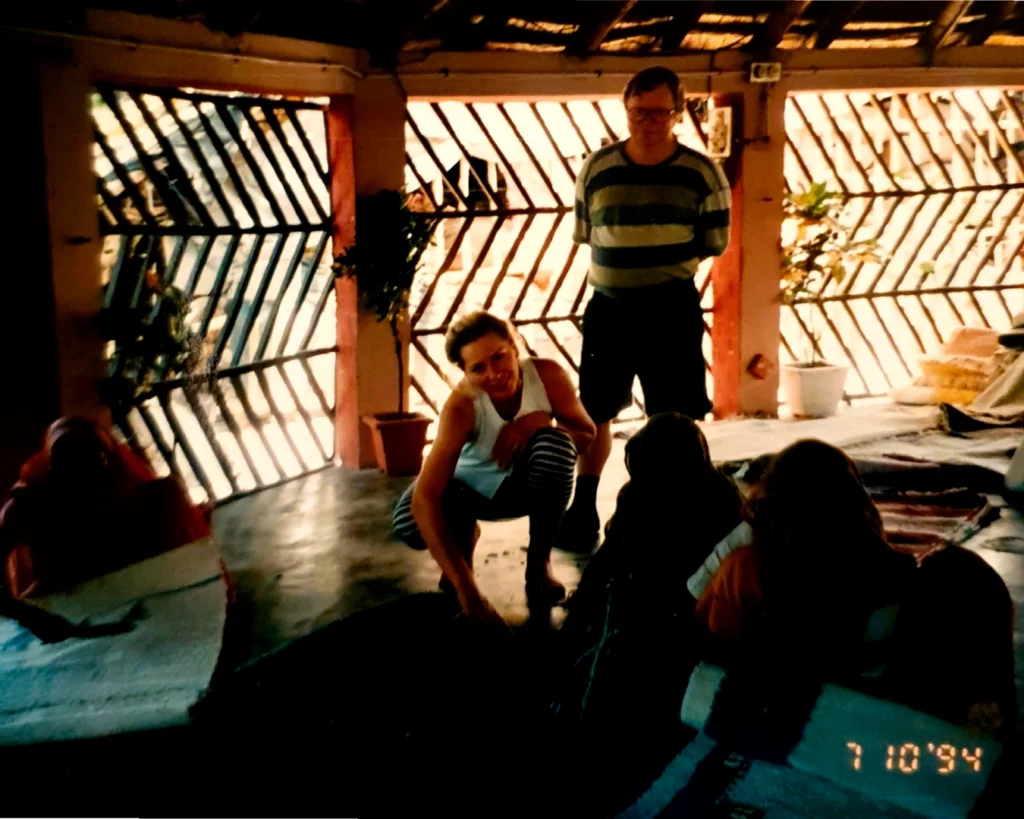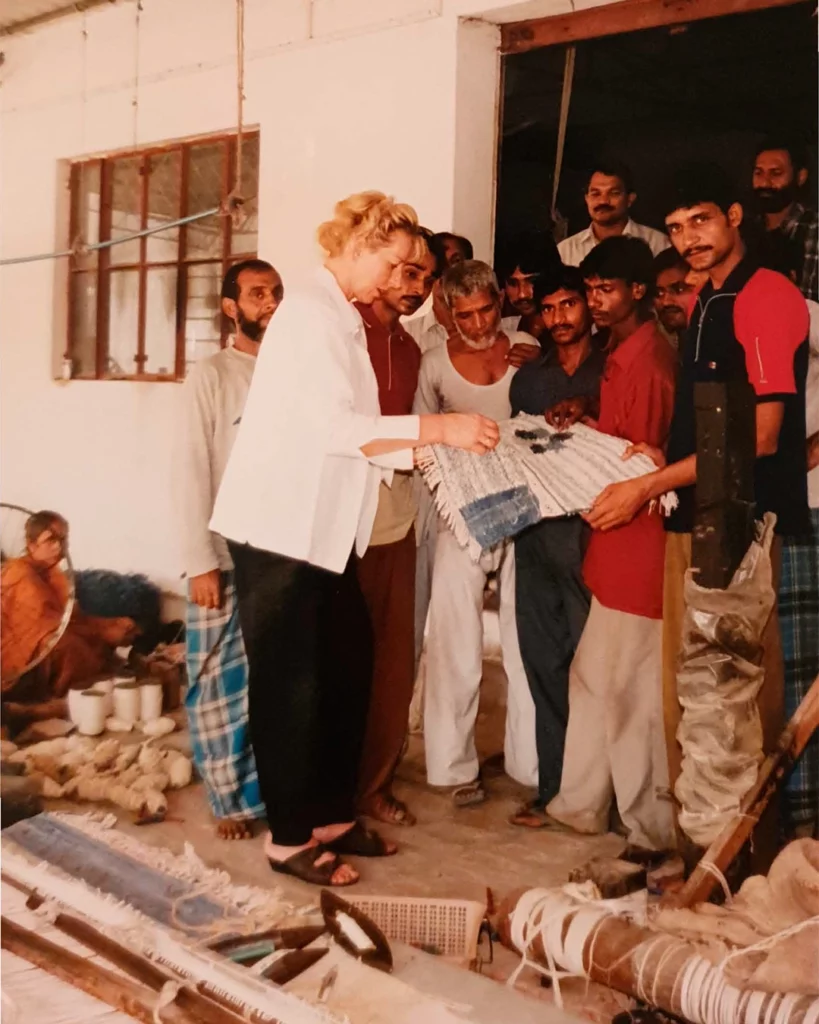 Every new beginning comes from some other beginning's end
In 1985, my parents established Finarte and began production in Europe, with its own factory in Porto, Portugal. We lived in Portugal until the early 90's. I took my first steps on the beautiful streets of Porto, with my Portuguese godmother holding my hand. Faint memories and pictures tell me that it was a good time in our family.
Well, all good things come to an end. Things backfired and my parents had to stop production in Porto. We produced our rugs mainly to the Finnish market, but Finland was facing the toughest economic recession in its history 1990–1993. The recession had a dire effect on our family, like many others families as well.
Sometimes life has its mysterious ways. After a tough year, an opportunity raised. An Indian skilled manufacturer had invited my mother numerous times to design and work together after seeing her work at different fairs and exhibitions. It seemed like a miracle – soon after the shut down in Porto, my parents were embarking on a new journey to India. They started developing, training and teaching the weavers in Sitapur, spreading the knowhow and intricacies of Finnish cotton rugs and Eija's designs.
This early collaboration grew into a life-long exchange of ideas and inspiration, about everything from manual weaving techniques to novel, reusable materials, to the point where these selfsame rug makers are still Finarte's main production partners. I remember the frequent trips my parents took, the long-distance calls and the inevitable missing albeit we had the greatest people around us. When my parents came back, I would sniff all their clothes and suitcases that carried the mystical, spicy scent of India.
A home away from home
Things started running surprisingly smoothly both in India and Finland. I took my first trip to India at the age of seven and I remember flying back alone from there at the age of ten.
Personally I was enchanted by the diverse culture and work in India. By the time I was a teenager, I wanted to experience it more in depth. We started making the necessary arrangements and found a school for me. I and my mother Eija packed our bags and moved to India more permanently. While I studied in a local high school and lived at the boarding school on the outskirts of Delhi, Eija spent her weeks at the factory in Biswan designing and teaching. There was no question about it: India was an inseparable part of our lives.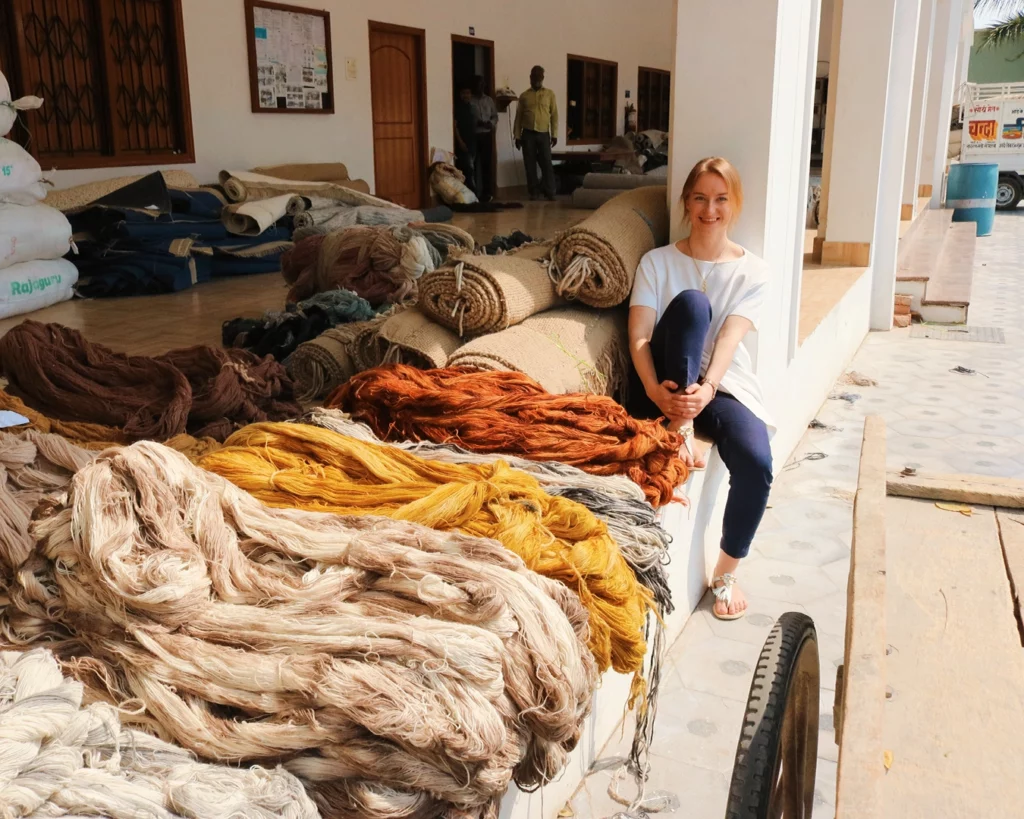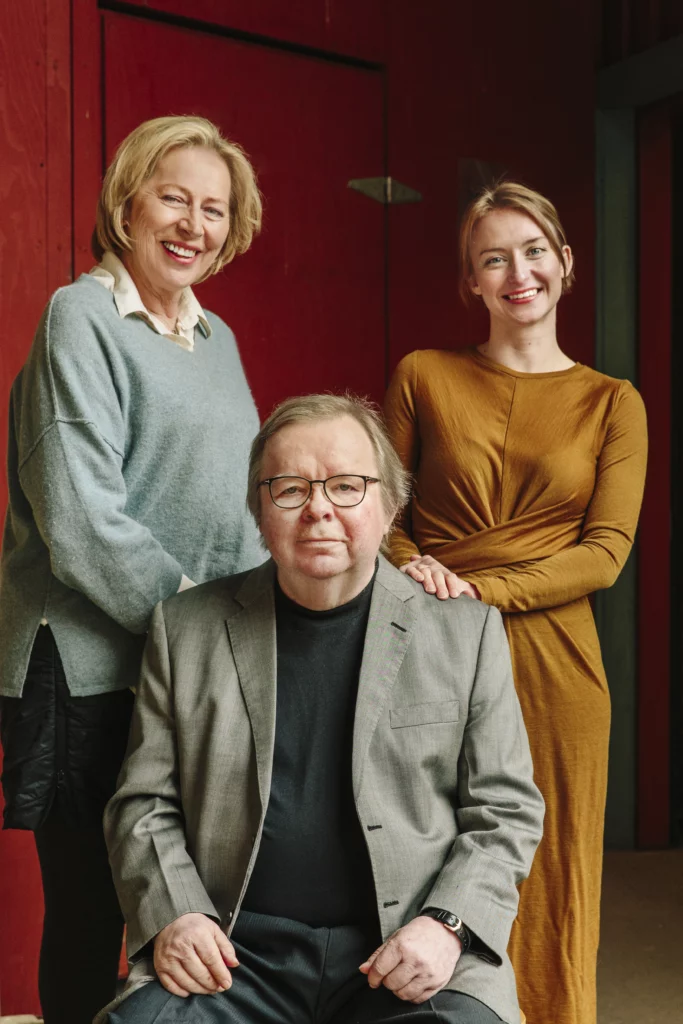 Evolving into the second generation of family business
After some three years we returned to Finland. I had graduated from the high school with irreplaceable experiences and memories. Me and my sister Laura went on to study our traits, that had nothing to do with rug business. Meanwhile our father Erkki continued managing Finarte and Eija designing.
In early 2010, the world started to change. Globalisation was real and internet was becoming the place to be. The e-commerce was rising. It seemed that it wasn't any more "business as usual" – one had to keep up with the time more than ever, otherwise you'd be left behind. While my sister Laura moved to the United States to pursue her career, I was finishing my economics degree and did my internship at the United Nations in New York.
Little did I know back then, but in Kotka, some 7000 km away, a table had been laid for me. A table with sturdy legs but a table that needed some little fixes to work again. A table, which would entitle me to run our family company some day.
Combining my dream to work in development and sustainability, the family business was suddenly revealed to be what I had wanted – and was meant to do – in my life. Ever since we've worked together as a family, my father as the CEO until 2016 when I took the reigns. Although I steer the company today, not a day goes by that we wouldn't exchange thoughts with my father. Me and my father share all ups and downs together, and we're both learning from each other every day.
Yours sincerely,
Larissa Immonen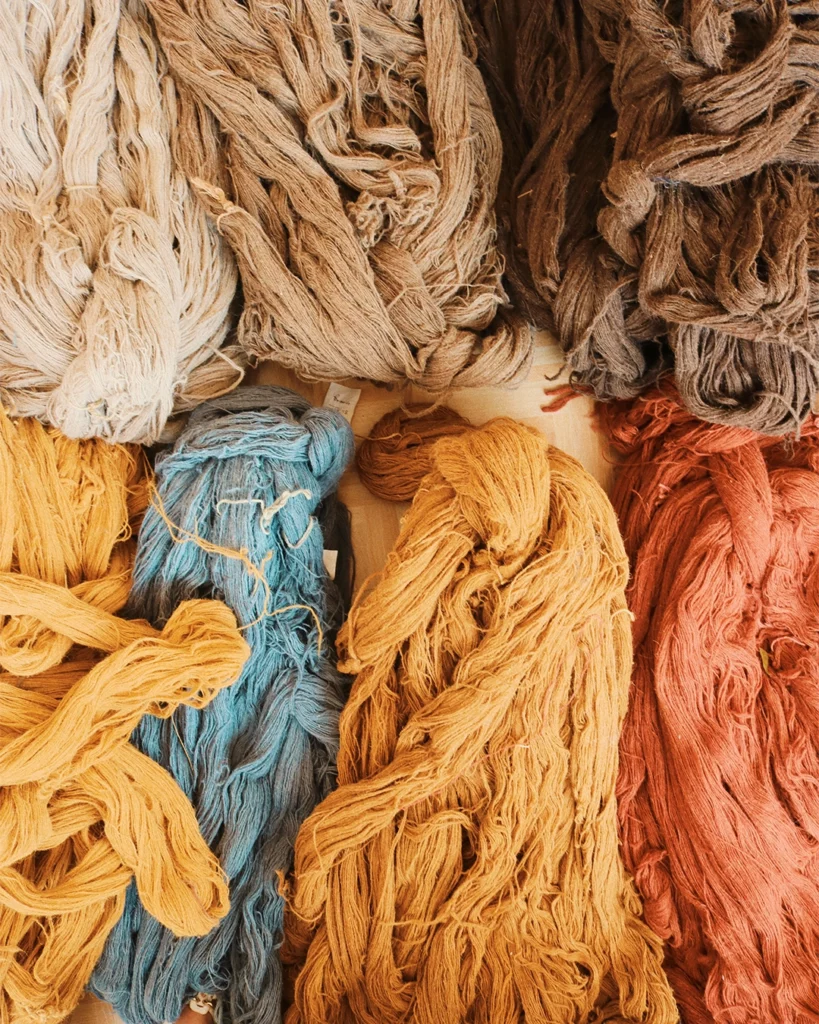 This is our warp and this is our weft.
The family-owned company has grown out of love – the love for handmade, well-designed rugs and the love between two souls. Now a lifelong commitment in two-generations, Finarte carries on the same ethos with the same passion as over thirty years ago.
Finarte continues to produce rugs that reflect a careful balance of heritage and creativity, tradition and modernity, innovative design and reusable materials, east and west, a balance that can be seen in the textures, colors, shapes and forms found throughout our product lines.