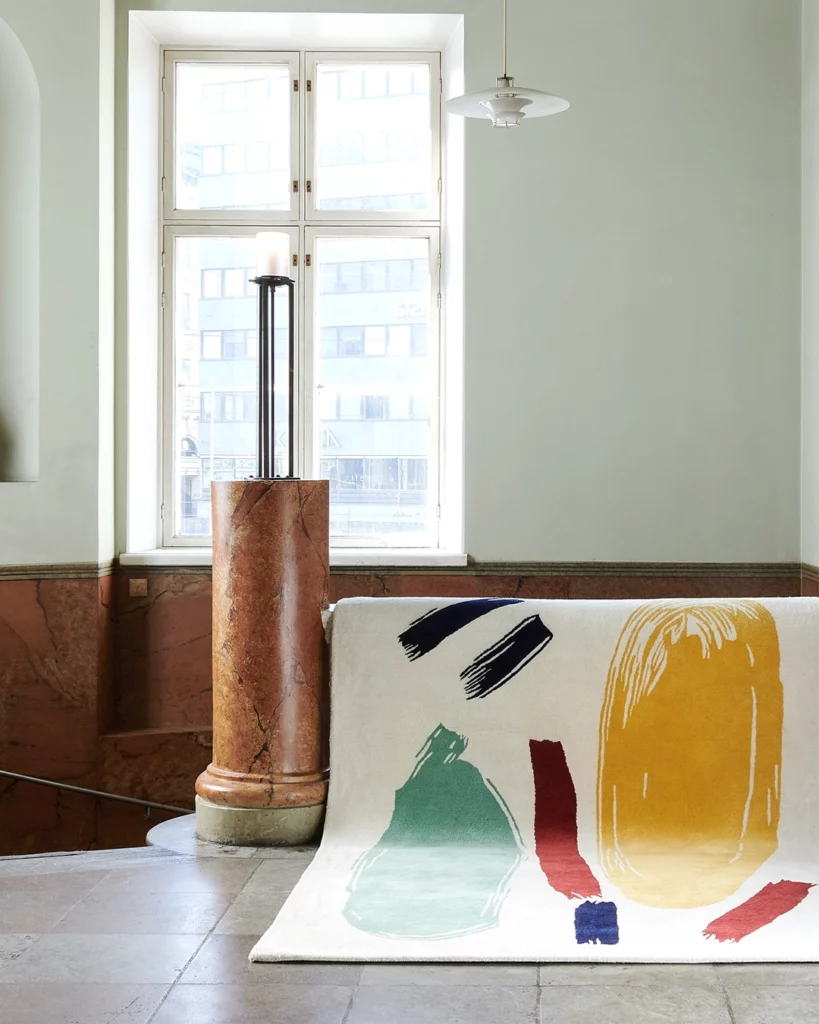 Pasi Kärkkäinen-Tunkelo
Pasi Kärkkäinen-Tunkelo is a diverse Finnish designer. Pasi has designed prints and glass items for various Finnish brands such as Samuji.
Juhla [Celebration] is unique art rug designed by Kärkkäinen-Tunkelo for Finarte. The material is thick hand tufted wool and every piece is custom made. As designer himself has said: "Celebration of everyday life comes from items made with care and skill". In the design of Juhla rug, you can see the designers natural use of tools and brushstroke like patterns.
Pasi Kärkkäinen-Tunkelo says that instead of perfection, he is inspired by the importance of things and surprising aesthetics.
Pasi Kärkkäinen-Tunkelo's designs