Juslin Maunula
Juslin Maunula is a design studio and brand founded by fashion designer Laura Juslin and architect Lilli Maunula. Juslin Maunula wants to create a strong connection between fashion and architecture in their designs. The world they have created for their brand consists of rich use of colors and insightful color combinations, an experimental combination of materials and structures, and clear lines in designs.
Juslin Maunula designed a collection of six wool rugs for Finarte's Galleria collection. For these rugs, Juslin Maunula got the inspiration for composing color areas and shapes from the work of color theorist Josef Albers and the design language of Architect Carlo Scarpa.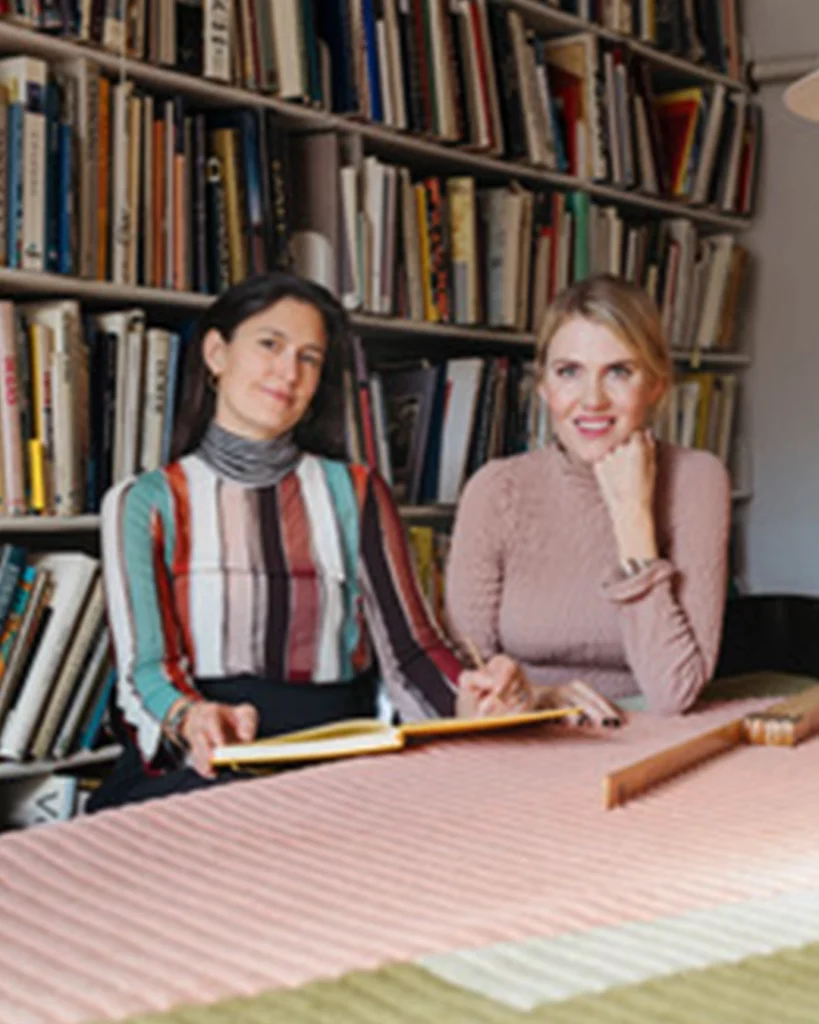 All the designed by Juslin Maunula have had their names after the Italian stone qualities that Carlo Scapa prefers in his work.
Juslin Maunula's designs